Tuesday, 31 May 2022 (17:52 IST)
Hyderabad: Automotive Kia, Hi-tech City recently unveiled the Kia EV6 in Hyderabad in presence of Catherine – Indian Actress & Jani Master Indian choreographer along with Kia representatives Mr. Raghu, Mr. Gautam & Showroom representatives Mr. Chenna Kesava – COO, Mr. Varaprasad - GM.


The vehicle will now be displayed at the Automotive Kia, Hi-tech City showroom located at Kondapur, Hyderabad. Interested customers can visit the showroom to witness this game changing product and they can also pre book it by paying a token amount of INR 3 lakh.


The EV6 is the most premium offering from Kia in India and is available to 100 exclusive customers in 2022 on a first-come, first-serve basis. Imported as a Completely Built Unit (CBU), the car is scheduled to launch in the country in the first week of June 2022.


The Kia EV6 is built on Kia's dedicated EV platform, the Electric-Global Modular Platform (E-GMP) and marks the beginning of Kia's EV journey in the country. It is the first dedicated Battery Electric Vehicle (BEV) launched under the new Kia design philosophy 'Opposites United', displaying a future-oriented EV design characterized by high-tech details.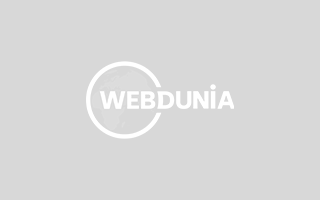 It brings long-range, zero-emissions power, ultra fast charging, and distinctive styling together to form one compelling package. The car will be available in India in exclusive GT Line trims and comes fully equipped with innovative technologies like the multi-charging system, ultra fast charging, vehicle to load, dual motor all wheel drive (AWD) system, drive modes, smart regenerative braking system.


The Kia EV6 demonstrates Kia's technological leadership through its combination of outstanding high-speed charging and exhilarating performance. The India version of the EV6 packs the 77.4 kWh lithium-ion battery pack, generating 229ps electric power in 2WD and a thrilling 325ps in AWD variant.


On a single full charge, the car can travel up to 528 kilometres as per the WLTP combined cycle, keeping the range anxiety of its owner aside – one of the significant barriers to EV ownership. The acceleration of the Kia EV6 also makes it one of the most desirable EVs all over the world, advancing from 0-100 km/h in just 5.2 seconds.


Outstanding features

The Kia EV6 hosts multiple convenience features, including Panoramic Dual 31.24 cm (12.3") Curved Displays, Meridian Premium Sound System with 14 Speakers, Wide Electric sunroof, Driver & Passenger Relaxation Seats, Remote folding seats, Augmented Reality (AR) head-up display, The Smart Power Tailgate, Shift by wire and Smart Cruise Control (SCC).


Unparalleled safety

Reiterating its commitment to occupants' and pedestrians' Safety, Kia India set another milestone with safety features in the EV6. The car comes equipped with 8 airbags as standard along with All Wheel Disc Brakes, Electronic Stability Control (ESC), Vehicle Stability Management (VSM), Hill-start Assist Control (HAC), Multi Collision Brake Assist (MCBA), Anti-lock Brake System (ABS), Brake Assistant System (BAS), Emergency Stop Signal (ESS), Front and Rear parking sensors and ISOFIX Child Anchor.


The EV6 offers advanced levels of safety and convenience thanks to its enhanced suite of Advanced Driver Assistance Systems (ADAS) packed with multiple assist functionalities. These functionalities help in reducing many of the inherent hazards and stresses of driving, protecting occupants and other road users.