Friday, 5 August 2022 (18:22 IST)
New Delhi: Congress MPs on Friday staged a protest march from the Parliament and attempted to go to Rashtrapati Bhawan, but were stopped at Vijay Chowk meters away from the Sansad Bhawan, and several MPs were detained.


Congress is staging a nationwide protest against inflation. MPs raised the issue of GST and price rise in both Houses of Parliament, and both Lok Sabha and Rajya Sabha were adjourned till noon.

Several Congress MPs, including party President Sonia Gandhi, Rahul Gandhi, Adhir Ranjan Chodhury, Mallikarjun Kharge and others were seen donning black clothes as a mark of protest.


As Congress leaders gathered at Gate No 1 of Parliament, Sonia Gandhi led the MPs as they raised slogans. Congress MPs then started marching outside the Parliament complex fot the president's house to handover a memorandum to President Droupadi Murmu.


Right outside the gate of Parliament, police had placed heavy barricading to stop the lawmakers, who staged a protest there. Several MPs, including Rahul Gandhi, were detained.

"Democracy is being killed," said Rahul Gandhi as Media jostled to get his comment as he was being taken by the police.


Asked about the police blocking them and manhandling the MPs, the Congress leader said, "We are MPs,... I'm happy to be manhandled. Our job is to resist these forces, make sure Indian democracy is protected, raise the issues of people and we are doing that.


"We are standing here, the police are not allowing us to go ahead. They have dragged our MPs and detained them, some have also been beaten up. We are talking about inflation and unemployment. We are not being allowed to go forward," he said.


Control inflation: Priyanka Gandhi Vadra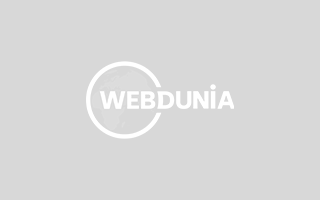 Congress General Secretary Priyanka Gandhi Vadra on Friday asked the government to check the rising prices of essential commodities.

"We are protesting against the rising inflation. The government must take steps to control it," she told reporters here.


Later, the Congress leader led a protest at the party headquarters and was detained by the police. (UNI)