Monday, 7 June 2021 (11:08 IST)
Ever since Narendra Modi rode to power in the year 2019 for the second time in a trot BJP kicked off the preparations for future prospects. The process was propelled after JP Nadda was appointed as the national president of the party. The second term of the BJP has not painted a rosy picture so far among the workers and party leaders and speculations of the alternative leaders are rife in many states. As per the Lutyens grapevine, Prime Minister Narendra Modi was seeking the substitute of the following Former or present chief ministers for quite a long time which now looks possible.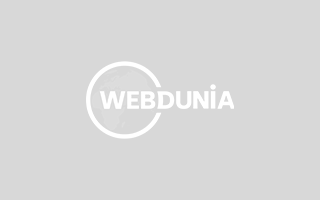 1) Vasundhara Raje Scindia
The former chief minister of Rajasthan Vasundhara Raje Scindia has not been in the good books of the BJP high command. When Congress was heading for a split in Rajasthan last year due to a rift between CM Ashok Gehlot and Sachin Pilot, the alliance partner of BJP accused Raje of creating a roadblock for the entry of Sachin Pilot in BJP. Later the matter was doused after she met Amit Shah in Delhi. Still, Narendra Modi and Amit Shah are constantly looking for a second option. However, the street smart leader not only ensures the emergence of any close competitor but also manages to convince her point to the central government. Former cabinet Minister & MP Rajyavardhan Singh Rathore and state president Satish Punia are in no position to take her on for the top post.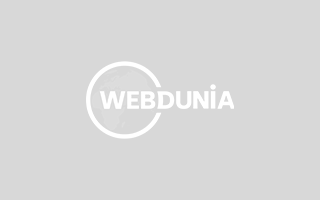 2- BS yediyurappa
BS yediyurappa was appointed Chief Minister again in Karnataka after the Congress-JDS coalition collapsed in 2019 after Modi's thumping victory 2019. Notably, Karnataka is the only state of south India where BJP has a base that was developed by BS yediyurappa and he was rewarded accordingly. However, the rumors of his replacement never stopped. The rumors are set to become a reality, as K'taka CM stated on Sunday that he is ready to step down and pave the way for others to take the mantle of the state.
There has been an internal rift among Karnataka BJP regarding the functioning of the CM. CM was anguished over few statements made by a cabinet minister C P Yogishwar. MLA Basavanagouda Patil Yatnal even advised him to tender resignation. After yediyurappa's capitulation, the change in leadership seems to be on the cards.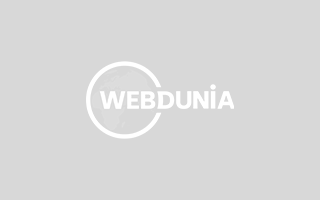 3) Biplab Dev
Popular for his whacky statements Biblab Dev was appointed as Chief Minister after BJP drubbed the Left after the first-ever direct face-off after independence in 2018 polls. However, nothing seemed to be going well for the saffron party as bitterness with the alliance partner IPFT kept growing with each day passing and it is on the verge of collapse.
The BJP which has 36 seats in 60 member seats is heading for a vertical split over large-scale dissidence against Chief Minister Biplab Kumar Deb. According to a rumor, A sizable number of MLAs along with a group of senior leaders of the state BJP have decided to desert the party and float a new entity soon. The police action on the protest called by retrenched Teachers had made the situation worse. In 2014 Tripura HC had terminated the services of Teachers and around 10k teachers are demanding an alternative livelihood. Clearly, Biplab Dev is cornered and he may not sustain the chin music for a long time.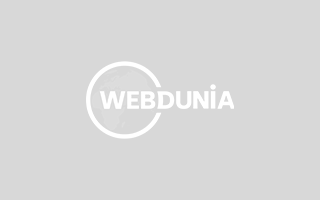 4) Shivraj Singh Chauhan
There has been no iota of doubt about the popularity of Shivraj Singh Chauhan in the central state of Hindi heartland. Despite anti-incumbency Shivraj Singh Chauhan-led BJP grabbed 40%+ votes in a losing cause in 2018 polls. Later when Chambal stalwart Jyotiraditya Scindia and 15+ MLAs turned Rebel, CM Kamalnath had to step down in March 2020. In a half-hearted move from the centre, Shivraj Singh Chauhan was appointed CM for the 4th term. Later he cemented his position by emerging victorious in 20+ seats in by-polls in Nov 2020.
However, now 'Mama' has been deserted by his own Cabinet Ministers. The BJP top brass is finding this as the best opportunity to replace Shivraj. The Bharatiya Janata Party's state unit President VD Sharma met Home and Parliamentary Affairs Minister Narottam Mishra early Friday leaving corridors of power abuzz about the change in leadership.
Later a beeline of state leaders went to meet Prahlad Singh Patel at his Delhi located residence which also included Kailash Vijavergiya. Clearly, there is no lack of options for Modi-Shah duo for MP, in fact, there is a 'problem of plenty' which may favor Shivraj Singh at the end of the day.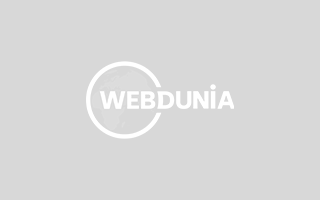 5) Yogi Adityanath

The saffron-clad man priest Yogi Adityanath has become a tough nut to crack for the BJP. Ever Since Yogi was appointed as the CM after the resounding victory of the BJP in 2017 his popularity surged not only in UP but also in Pan India as he was the star campaigner in many state elections.
According to reports, Cold shoulders between Modi and Yogi sparked when the former asked him to give home ministry to his trusted Arvind Kumar Sharma but the later denied. Yogi said that he can only manage a state minister for him. Modi took this incident as an act of disobedience. This followed by a recent meeting called by RSS genc sec. Dattatreya Hosabale and other top leaders have sparked the speculations that something big could happen in the government as well as the party organization of Uttar Pradesh.
However, this meeting was considered the beginning for BJP's strategy for UP elections, slated for early next year. Insiders in the party claim that the corona epidemic has brought to the fore various fault lines in the party's strategies especially not countering the narrative of flowing dead bodies in the River Ganges. Later another meeting was held in Delhi in the absence of Yogi and the state president. This is a hint enough that something is cooking between state and centre.
Although it appears to be a symbiotic relationship between BJP and Yogi. As BJP could not sideline Yogi and had to go with him as CM face in the coming assembly polls and Yogi who once thought of quitting BJP in 2007 requires a brand of BJP to retain the chief ministerial powers.