Tuesday, 13 July 2021 (18:25 IST)
Tirumala:The new system of allotment of accommodation in Tirumala has been receiving a lot of appreciation from the visiting pilgrims as the waiting period has come down now.
To avoid delay in the allotment of accommodation to pilgrims, Tirumala Tirupati Devasthanam (TTD) decentralized the registration of accommodation during last month. New registration counters at six locations in Tirumala came into force from June 12 onwards.
Earlier the registration was being done at CRO alone. The new locations includes GNC Tollgate, Balaji bus stand, Kausthubham Rest House, Rambagicha Rest House, MBC apart from CRO.
The devotees who booked accommodation in on-line through advance reservation have to scan their ARP slips at Alipiri tollgate, Alipiri footpath and Srivari Mettu footpath routes.
The devotees who prefer to reach Tirumala through road way will get SMS to their registered mobile number in 30 minutes along with the name of the Sub-Enquiry office they have to approach to get their accommodation while those trekking Alipiri footpath in three hours and Srivarimettu in one hour. (However, at present Alipiri footpath route is non-functional as it is under renovation).
The pilgrim directly goes to that particular sub-enquiry office, by showing the SMS and gets allotted with the accommodation as per the tariff he had chosen while booking in on-line on availability.
In current booking, the devotee gets registered at any one of these registration counters. He gets an SMS to his registered mobile number along with the name of the sub-enquiry office where the accommodation is allotted to him.
So far 70,148 pilgrims availed the accommodation facility in the last one month since the inception of new allotment system which includes 35418 under ARP and 34730 in current booking at Tirumala.
A software Engineer Mr M Satish from Bengaluru expressed immense satisfaction over the new allotment system. Earlier we used to run from pillar to post in search of rooms and wait for hours together at CRO General for accommodation.
I came in my own vehicle and by the time I reached Tirumala in the 40th minute, I got allotted with my rest house at Kousthubham without any waiting. It is really a welcoming initiative by TTD", he said.
Mr Sivaprakasan from Sivakasi of Tamilnadu said, I used to be a regular devotee of Elumalaiyan. I had seen the permutations and combinations that took place in the allotment system by TTD management from time to time in the last two decades. But the present system of decentralization of accommodation mauled by TTD is the best move taken for the convenience of the pilgrims.
Earlier we used to stand in serpentine queue lines at CRO. But I was allotted a room at MBC within no time", he expressed.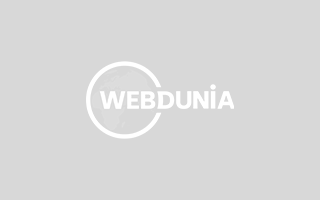 Tirumala security shall be further strengthened by adopting more advanced technology: TTD EO
While appreciating the Vigilance and Security measures taken up in Tirumala to provide foolproof security cover to the temple as well to the multitude of visiting pilgrims, Tirumala Tirupati Devasthanam (TTD) Executive Officer, Dr K S Jawahar Reddy said security should be further strengthened by adopting more advanced technology.
The EO along with Additional EO AV Dharma Reddy and CVSO Gopinath Jatti inspected the Common Command Control Centre at PAC-4 in Tirumala on Tuesday.
The CVSO thoroughly explained the functioning of the Centre with the help of PowerPoint presentations.
He had explained to EO with the help of some video clippings about how their personnel take measures to prevent wild animal intrusion in living areas using automatic sirens diverting them back to woods, how thieves, dalaris and cheaters are caught hold with the help of CCTV footages inside the temple, at Hundi, at PACs, Akhilandam, laddu counters etc., how the missed children are reunited with their parents, how unauthorised hawkers are being identified and many more.
The CVSO said efforts are on to transform Tirumala into a crime-free pilgrim Center. Of the 1654 CC cameras installed in Hilltown, 1530 were integrated with the command control with a facility to alert the mobile security personnel on their Tabs immediately if any crime is committed in their region.
A Few more CC cameras will be soon linked to the C Cube Centre to aid the committed functioning of the TTD vigilance staff, he added.
Speaking on the occasion TTD EO said TTD vigilance and security wing is standing as an example to other places of worship with its State-of-Art hi-fi security apparatus. He said it is learnt that the Israeli technology is best for providing a foolproof security cover and its probability to adopt for Tirumala will be examined.
He also said a permanent C Cube Centre will also be planned soon by renovating the existing PAC4.
Later the TTD EO felicitated 30 vigilance personnel including a woman guard who had excelled in discharging their duties and presented them with cash awards as a token of appreciation for their services.
Thereafter the TTD EO also inspected the CC cameras set up in Vaikunta Queue Complex 2 and made some valuable suggestions to the officials concerned.
TTD EO later inspected the ongoing rooftop slab works of the Alipiri footpath on Tuesday walking down the route from Sri Lakshmi Narayana temple to Seventh Mile Prasanna Anjaneya Swamy and personally observed the progress of work.
He directed the CE Nageswara Rao to speed up the work and complete it by this September as the annual brahmotsavams are scheduled in October. He also inspected the works of the Alipiri footpath between Rajagopuram and Galigopuram.
The EO visited the ongoing plantation works going on at Seventh Mile Prasanna Anjaneya Swamy by Forest wing of TTD and directed the DFO Chandrasekhar to provide an aesthetic feel to devotees by planting more colourful and attractive floral species.(UNI)