Friday, 11 June 2021 (20:29 IST)
Bhubaneswar:Top Maoist leader and a Divisional Committee Member rank rebel,
carrying a cash reward of Rs 5 lakh on his head, was killed by security forces in an exchange
of fire inside Jhanj reserve forest in Odisha's Bargarh district today.

Odisha Director General of Police Abhay described it a major success of the Odisha police
in the anti Maoists operation in the state.

Mr Abhay said the security personnel have recovered an AK 47 Rifle, three AK 47 magazines,
several rounds of ammunition and Maoist camp materials from the deceased Maoist.
IG (Operations) Amitabh Thakur said the extremist killed during an exchange of fire between
the security forces and the red rebels has been identified as Rabindra who was carrying a cash
reward of Rs.5 lakh on his head.

Mr Thakur said acting on a tip off, a joint force of the Bargarh District Voluntary Force of
Odisha police and the Special Operation Group (SOG) commandos trained in anti Maoist
operation launched a combing operation on Thursday night .

Inside the reserve forest this morning the joint forces came across around 10 to 12 armed
Maoists who had infiltrated the Bargarh forest from neighbouring Chhattisgarh.
On seeing the security forces the Maoists opened fire and in the exchange of fire which
continued for nearly 30 minutes, Rabindra was killed.

DGP Abhaya said after the incident an intensive combing operation has been launched in
the area by the security forces to nab the other Maoists.

He appealed to the Maoists to shun violence, surrender and join the mainstream as the
Odisha government has a very generous rehabilitation policy for them.
NIA chargesheets woman Maoist in Araku MLA murder case in AP

New Delhi
:The national anti- terror probe agency NIA on Friday said that it has filed supplementary charge-sheet before Vijaywada NIA Special Court against an 'Area Committee Member' of CPI (Maoist) Sake Kalavathi aka Bhavani under sections 120 B readwith 302 IPC, Sections 18, 20, 38 and 39 of Unlawful Activities (Prevention) Act, 1967 and Section 25(1A) of Arms Act in connection with Araku MLA muder case of Andhra Pradesh.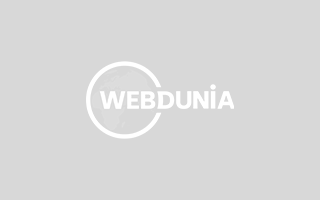 The case was originally registered on September 23, 2018 at Dumbriguda police station in Visakhapatnam relating to the murder of the then Araku MLA Kidari Sarveswara Rao and a former MLA Siveri Soma by armed cadres of CPI (Maoist) at Livitiputtu Village of Dumbriguda Mandal in Visakhapatnam District.

The National Investigation Agency (NIA) took over this case on December 6 in 2018 and taken up the investigation.After a thorough probe, the agency filed a charge-sheet against nine accused person.
Investigation has revealed that Sake Kalavathi had joined the proscribed terrorist organisation CPI (Maoist) twenty years ago and was an Area Committee member of the organisation at the time of her arrest.

"She is the wife of Kakuri Peddanna, a State Zonal Committee member of CPI (Maoist) and she, along with her husband and other co- accused persons was part of a 40 member team which was camping in Dumbriguda fifteen days prior to the incident in the instant case", the NIA said in the chargesheet.

She was an armed cadre of CPI (Maoist), used to carry INSAS Rifle and was instrumental in providing logistics support to the team that carried out the killing of Kidari Sarveswara Rao, the then MLA of Araku and Siveri Soma ex-MLA of Araku, the charge sheet added.(UNI)