Friday, 4 June 2021 (15:16 IST)
People can't wait to get back watching cricket
There was real concern that the fourteenth season of the IPL would have to be forfeited this year and that there would be no eventual winners. Especially seeing as only twenty-nine matches in total had been played in the season so far. People were ready to imagine a long time without any rip- roaring cricket to enjoy. Thankfully though, it was just recently confirmed that the remainder of
the IPL 2021 season will be completed in the United Arab Emirates
. It is now predicted that the season will restart in late September and will hopefully end in early to mid October. So, don't worry IPL fans, there will be plenty of fast balls, athletic catches, and smashing sixes to look forward to soon.
This has led to some international matches now being cancelled though, with the Board of Control for Cricket in India deciding to scrap India's T20 series against South Africa. This match was due to be played in September as practice for India's World T20 preparations. It seems like a fair trade-off though, as there could be no better practice for the World T20 than an intense and highly competitive tournament like the IPL. In fact, if everything goes to plan then the World T20 could begin within seven or ten days after the IPL has finished up and the winning franchise has been crowned.

It sounds like it will be the perfect run-up then for the Indian cricket team to crush the competition when the World T20 does finally get underway. Indeed, that's exactly what
the odds show at the best cricket betting sites
, with India being 9/4 favourites to go all the way. For those wanting to take a punt on the World T20, it's always great to know where the top bookies for cricket are, and that's exactly where AsiaBet comes in. They have an expert team that have reviewed all the available sites and compiled a list of the most tantalising ones on offer. Plus, they've found sites that allow you to bet in rupees, so you know you're not going to be bowled out by any dodgy information.
One thing that could be concerning about the IPL's restart in United Arab Emirates though, is
whether all the top international players will be able to make the journey. It should be no problem for the whole of the Indian squad to make it over, as they will reportedly have a special chartered flight to UAE from Manchester, U.K. after India's last test match against England on September 14. Yet other nationalities' players are not as confident that they will be able to make the long trip whilst their schedules are now so busy with international cricket.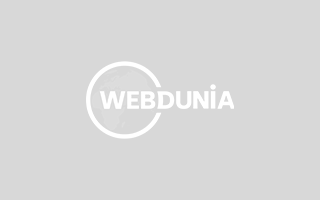 It will restart in the luxurious UAE

One such example of this trepidation amongst players is New Zealand's pacer Kyle Jamieson, who has played every game so far for his team in the IPL, and has been an important figure for the Royal Challengers Bangalore. In fact, Jamieson was bought by Bangalore for a stratospheric price of fifteen Crores, making him one of the most expensive players in IPL history. Jamieson is currently looking good for the 'Black Caps' in a two-match Test series against England, and has
recently even been awarded New Zealand's 'Cricketer of the Year'
. In addition to that, of course, as every Indian cricket fan will know, he is due to soon play for New Zealand in their match against India in the final of the World Test Championship.
Jamieson was asked though, if he thought that he would definitely be able to make the restart of the IPL season. The towering player was quoted by several news sites as saying in reply 'To be fair I have no idea really. That news came out a couple days ago, we have not had any conversation about it. Our mind is on the Test against England and the final against India. Don't want to look too far ahead.'

It sounds like plans need to be arranged quickly then, so that the international stars of the cricketing world will be able to compete in the United Arab Emirates. Fingers crossed that the BCCI will step up again and make sure that the restarted competition will be as great and sensational overseas as it is in India.