Saturday, 7 March 2020 (17:20 IST)
New BBC research shows almost three quarters of Indians think sport is important in their lives today, but just 36% participate in any kind of sport or physical activity.
The research shows these figures are dramatic when broken down by gender – 42% of men said they played sport compared to 29% of women. People in the 15-24 age bracket play the most sport, and the research showed that those who are unmarried are also more likely to take part in sports, 54% of those unmarried play sports compared to 30% of those married/divorced.
Attitudes towards women in sports
The new research shows that 41% of people believe sportswomen are as good as their male counterparts. However, a third of the Indians surveyed believed that sportswomen are in fact not as good as sportsmen.
37% of respondents said female athletes are not feminine enough, and 38% said sports featuring women are not as entertaining as sports featuring men. However when it comes to prize money, the overwhelming majority of Indians (85%) believe that men and women should get equal pay.
Just a bit more than a third of the respondents picked one or more sports as not suitable for women. The top reasons were:
- It's not safe for women to play
- 29% believe women are not strong enough to play the sport
- Women are not able to play sports during all times of the month
Santanu Chakrabarti, the Head of Audience Research for the BBC World Service said, ''Our research shows attitudes towards women and women's sports in India are complex, contradictory and counterintuitive. The research project - one of the biggest and most rigorous quantitative studies of its kind - shows that real progress has been made in terms of attitudes towards women and women's sports yet some age old stereotypes retain a hold on the imagination. It shows that the idea of gender equality has become quite commonplace amongst the Indian population, even if this doesn't always match with other views held. Most fascinating are the differences across the states, where attitudes sometimes conform to but more often than not completely upturn what people may expect."
Sports deemed 'not suitable' for women
Both the men and women agreed that sports are important to them. Yet, there are some sports which some people deem 'not suitable' for women, such as boxing, weightlifting, wresting, kabaddi and motorsports.
Big gender disparity in cricket
There is a larger gender difference in cricket with only 15% of Indian women playing it, as compared to 25% of men. However, there is little disparity when it comes to Kabaddi, with 15% of men and 11% of women taking part in the sport.
Tamil Nadu and Maharashtra are the 'sportiest' states of India
The BBC's research found quite stark differences between participation levels in sports and physical activities across the states. The two states where participation in sports is highest are the southern state of Tamil Nadu (54%) and the western state of Maharashtra (53%). In the northern states of Punjab and Haryana, just 15% of the population participate in sports.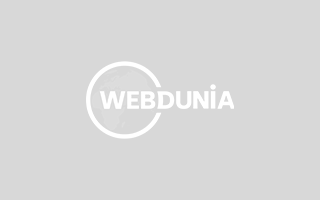 Consumption of women sports
When it comes to women's sports, only 34% of India's population consumed any news about it, with only 18% claiming to have watched women's sports in person (the equivalent figure for men's sports is 24%).
- Engagement of women's sport is a recent phenomenon, with 42% of people having watched it for the first time in the second half of 2019.
- The biggest consumption of women's sports is coming from Television news channels and sports channels, not the internet.
- Nearly 50% of India thinks there is too much coverage of women's sports and 57% of those who consume women's sports think that there was more coverage of women's sports in 2019 compared to 2018.
- The T20 challenge in 2019 was claimed to be the single biggest watched women's sporting event in India.Sport participation drops off after school
Whilst 64% of the country does not currently participate in sports, games, or physical activities, the figures show 69% of those surveyed did play some sport during their time in school or in their neighbourhood. This means participation in sport reduces dramatically from childhood to adulthood
Most popular Sports personalities (spontaneous)
Indian Male: Sachin Tendulkar (21%)
Indian Female: Sania Mirza (18%)
74% of people were unable to name a single international male player and 80% unable to name an international female player.