Tuesday, 19 September 2017 (21:58 IST)
Friends of MP : NY/NJ , (www.friendsofmpNYNJ.com) the nodal group for NRIs hailing from Madhya Pradesh and residing in New York tristate held its 3rd annual Picnic cum get together on Sunday 17th September at Princeton Country Club Picnic Area of Mercer Parks in NJ.


The 'Housefull' event had around 300 participants of all age groups -- including families and couples – originating from all small and big towns in Madhya Pradesh (MP) and in the tri state area.

In many firsts, this organizing team planned the morning breakfast slated as 'Indore Kaa Sarafa' (an area in Indore famous for its food delicacies). The very elaborate fare included traditional Indori dishes like Pohe with Indori Sev, Kachori, Saboodana Khichdi, and Indore's unique spicy food delicacy Garadu.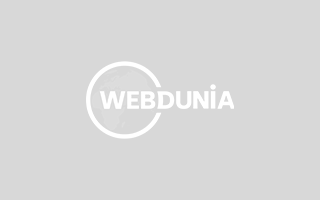 This was laced with Chilled Jaljeera. The afternoon Lunch included Dal, Batee, Choorma served in special Thali. To set the ambience, the picnic area was plastered with banners show casing about MP' unique features. The food in authentic Indore taste was very much appreciated.

To go with the sumptuous food, there were elaborate games, fun activities, Photo Booth with MP memorabilia, Snow Cones and Candy Floss (again in Indore style) and much more for the Couples, Ladies and Kids attending. Alongside, Cricket and Volleyball was played with lot of interest. Like in previous years, the name tags for all Attendees were made out in Hindi.

The picnic offered great opportunity for people from different cities/ towns of Madhya Pradesh to seek others from their origins. Many people got a chance to reconnect with friends after 10-15 years. The organizing team had been working on this event for over 6 months. It attracted such huge interest that many people were on wait list due to capacity constraints of the Picnic area.

In the afternoon, Surprise best wishes messages for Friends of MP and this Picnic from the Chief Minister of Madhya Pradesh Shri Shivraj Singh Chouhan, BJP National Gen Secretary Shri Kailash Vijayvargiya (from Indore) and Principal Secretary to MP CM, Shri SK Mishra were played out.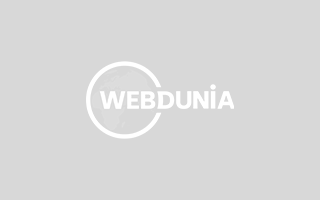 As the date coincided with Birthday of Shri Narendra Modi, the gathering conveyed it greetings for India's Prime Minister. The Indian Consulate in New York also conveyed its best wishes for the Picnic.
While most of the attendees in the Picnic were from MP, Community leaders from other Indian socio-cultural organisations also attended.
The organizing team of this Picnic is made up of volunteers hailing from MP and residing in NY Tristate. Key members of the team include the families of Jitendra Muchhhal, Rajesh Mittal, Sandeep Jain, Raj Bansal, Pankaj Gupta, Rajiv Goyal, Anupam Sarwaikar, Rakesh Bhargava, Dr Rajesh Kakani, Nipun Joshi, Anjani Mittal, Avinash Jhawar, Navneet Trivedi.