Sunday, 13 December 2020 (11:08 IST)
Born and brought-up in a village, Pradeep Nair's connection with the natural environment is strong. After completing his B. Tech, Pradeep moved to Hyderabad to work as a software engineer. The plight of animals in cities deeply disturbed him. He saw animals in painful situations like getting stuck in pits or wells, and birds injured by manjas. He volunteered with many organisations working for the rescue of animals. He slowly learned that there were very few people with expertise to rescue animals. Since then, he started learning tactical rescue and handling animals in distress.


Pradeep said, "One day I got a call that a pregnant dog fell into a small well. We went and slowly got the dog out of the well and shifted her to the shelter. After one week, the dog delivered 2-4 puppies, it was the most joyous moment of my life. I felt that these are my babies."


He started "Animal Warriors India" in 2015 to extend care to more voiceless beings. The agenda is to train more and more youngsters to become true animal activists. He formed a team of 18 rescuers with good training. They volunteer with various organisations in Hyderabad. He also developed an innovative method called 'pocket shelters'. He keeps animals in someone else's home to foster and take care after the rescue, to minimize the burden on the organisations. He believes this will also inculcate some responsibility among individuals. In the last 14 years, Pradeep has rescued more than 70,000 animals like dogs, cats, buffaloes, snakes, birds etc.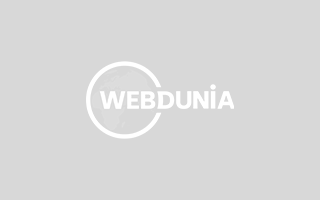 Pradeep and his team also volunteer to rescue animals during natural disasters. The team rescued animals during the Vizag cyclone and Kerala floods. Since the lockdown started in India, they have also been committed to feeding stray animals in remote areas and tourist places. Since their rescue equipment has worn out over the years, Pradeep wants to acquire rescue equipment for three teams and customized vehicles for transportation. Despite a shortage of funds, Pradeep refuses to give up. He has started a campaign with South Asia's largest online crowdfunding platform Milaap to get support from animal lovers across the world.