Sunday, 11 July 2021 (15:02 IST)
Lucknow: Uttar Pradesh ATS, in a big operation in Lucknow, claimed to have cracked a big terror module by arresting two terrorists of Al Qaeda, in the state capital on Sunday.


The terrorist group was planning a big explosion in Lucknow and other areas of the state capital during Independence Day functions on August 15.

ADG, ATS, Prashant Kumar, while briefing mediapersons here said the Al Qaeda terrorists arrested were identified as Minaz Ahmed alias Miraj from Dubagga area under Kakori police station and Masuriddin alias Mushir from Sitapur road under Madion police station area.


He said huge quantity of explosives, IEDs and firearms were recovered from both of them.

The police team was tracking these terrorists for the past one week.

The ADG said connections of the captured terrorists with Al Qaeda and material of pressure cooker bombs were also recovered. Two manufactured pressure cooker bombs with IED and a semi- manufactured one were recovered along with 6 to 7 kilograms of explosives.


He said raids were being conducted in Kanpur and other places to nab the other accomplices of the arrested terrorists by the ATS. A FIR has been registered at the ATS police station in Lucknow and after producing them before the court, they will seek their police remand.


He also did not rule out the plan of serial blasts by the terrorists or using human bomb for terror attack during their operation.

Mr Kumar said both arrested were trained Al-Qaeda- terrorists and their handler was a Pakistani national.


Omar al-Mandi is reported to be the handler of these terrorists, hailing from Pakistan-Afghanistan border in Peshawar region and these people were recruited in the name of a new outfit called Ansar-Jadawatul-Hind.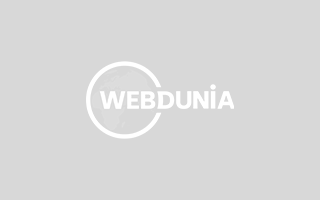 During the raids, nearby houses were evacuated and ATS took the house under its siege.

ATS got clues of terrorists hiding in Lucknow after a small blast recently in Jammu and Kashmir. ATS has claimed some more terrorists may also be hiding on the spot.


The terrorists had burnt something before the arrest, ATS said.

Jammu Police officers of Kashmir are also in touch with IG who is leading the raid. (UNI)