BBC 100 Women 2020: Who is on the list?
How Women Led Change in 2020
Tuesday, 24 November 2020 (15:47 IST)
The BBC has revealed four trailblazing women from India on this year's 100 Women List, celebrating inspirational and influential women across the globe – from high profile names to unsung heroes.
In a year of unprecedented turbulence, this year's theme is 'How Women Led Change in 2020' and celebrates some of the scientists, public health experts, and healthcare workers who have helped us weather the storm of the global pandemic, as well as women from other industries who have all been leaders of change in their own way - from politicians, lawyers and architects to actors, writers, athletes, singers and those who have sought to improve the lives of others in their community.

The women from India include:

Bilkis Bano: At 82, Bilkis was part of a group of women who peacefully protested against a
controversial citizenship law. She became the face of a long-running protest at the capital's
Shaheen Bagh, the Muslim locality where the protests were held.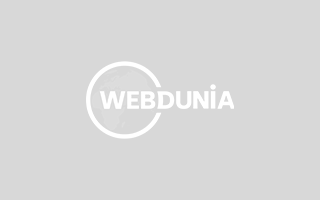 Isaivani: is a distinctive gaana singer in India. Gaana music emerged from the working class
neighbourhoods of North Chennai in Tamil Nadu. Isaivani has spent years singing and
performing in the male-dominated space. To perform on the same stage as other popular
male singers can be considered an achievement by itself. Isaivani has successfully broken an
age-old tradition, which has led other young female gaana singers to come forward and
express themselves.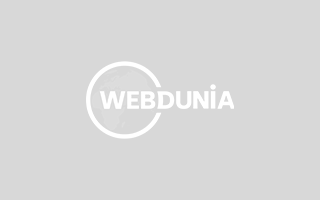 Manasi Joshi: is an Indian para-athlete and is the current para-badminton world champion.
In June 2020, the Badminton World Federation ranked her world number two in the SL3
singles. Manasi is also an engineer and a change-maker. She aspires to drive a shift in how
disability and para-sports are perceived in India.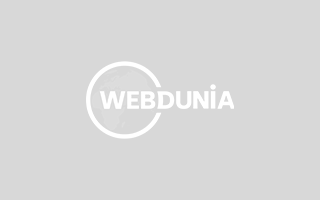 Ridhima Pandey: a climate activist who, at the age of nine, filed a petition against the
government of India in response to its inaction to mitigate climate change. In 2019, along
with 15 other child petitioners, Ridhima filed a lawsuit against five countries at the UN.
Some of the most recognisable names on the list include Bollywood actor from Pakistan Mahira
Khan, US actor Jane Fonda, Finnish Prime Minister Sanna Marin, Malaysian actor Michelle Yeoh and Belarusian Politician Sviatlana Tsikhanouskaya.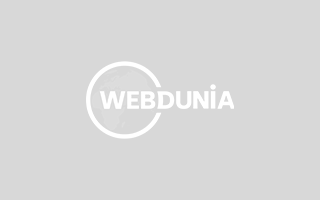 For the first time, this year's List will see the 100 th spot left blank to honour all the women who made an impact and a sacrifice in this extraordinary year and allow our audiences to fill it with someone meaningful to them.

BBC 100 Women Masterclasses
Also announced today is the schedule for the BBC 100 Women Masterclasses taking place on 30 th November - a day of inspirational talks, mind-expanding workshops and 'how to sessions' streamed on the BBC website and BBC 100 Women Facebook pages from 13:00GMT to 17:30GMT. Guided by expert speakers including those featured on the 100 Women List, sessions will tackle topics such as money management, public speaking, sustainable living, mental health self-care, and practical tools and tips for our everyday lives.

The programme for the day includes:
BBC 100 Women in conversation: with Black Lives Matter founders Alicia Garza, Patrisse Cullors and Opal Tometi Protests against racism have made headlines in 2020, but how does real cultural change actually come about? The three women behind BLM discuss how their initial posts on social media turned into a global phenomenon and what they envisage for the future.

Masterclasses

Tips and tools for your everyday life, by BBC 100 Women

- Rewriting the script - Making kids' bedtime stories more diverse… and less sexist
Equality starts at home, and most of the story books and fairy tales we tell our children are sexist

and don't represent the diverse world we live in. Get tips from storytellers and artists on how to
choose wisely from the bookshops' shelves and how to create your own non-sexist, more inclusivestories.
- Make yourself heard – How to find your voice and beat the 'gender say gap'
Do you feel you need to speak up and find a voice that is true to you? Hear the experiences of
women overcoming hostility on the work Zoom, learning to command a room, and cleverly putting down micro-aggressions. And not just at work – in their personal lives and the online world too.

- Money, money, money – How to make your cash work for you

How can women build up their financial resilience? Our financial experts will show ways to plan and make ends meet, set yourself saving goals, and make the most of what you earn. Ensure your financial independence with some neat tricks.

- Turn up the volume, girl! - How to create (and listen to) tunes that empower you
Africa's music queen and three-time Grammy Award-winner Angélique Kidjo, Grammy-winning solo rapper Ana Tijoux, and fierce drummer and 'electrofeminist' Madame Gandhi will curate a list of "must-listen" anthems to play out loud and dance to. They'll get the party started with Radio 1Xtra's Jamz Supernova and share their advice on how to make it in a male-dominated industry.
Learn something new… fast!

A series of six-minute masterclasses from some of the women on this year's list.
1. Get your mental health fix in 5 mins…for free – a lesson in better self-care
By Dr Etheldreda Nakimuli-Mpungu, psychiatrist and developer of a group therapy programme to tackle depression symptoms.

2. Five top tips to live a greener life
By landscape architect Kotchakorn Voraakhom, who works on projects that promote urban
resilience to climate change, including Asia´s largest urban rooftop garden and a new green space in an unused elevated rail line that opened in Bangkok during the Covid-19 pandemic.
3. Want to help build a more inclusive world? Stop being a friend and become an ally
By Shani Dhanda, founder and leader of Diversability + Asian Disability Network, and award-winning disability specialist listed as one of the UK's most influential disabled people.
4. How to stay social and beat 'lockdown loneliness'
By Karen Dolva, CEO of the start-up No Isolation, who has made it her mission to help others, from young children to seniors, to cope with feelings of loneliness.
You can join in the conversation on the BBC 100 Women social channels: @bbc100women on
Facebook, Instagram and Twitter and share your experiences using the hashtag
#BBC100WMasterclass.

The announcement of the list kicks off BBC's 100 Women 2020 - Shining a spotlight on women's experiences around the world with a week of special interviews, inspirational masterclasses, documentaries, features and digital content across the BBC's UK and international TV and radio services and online. More info
HERE